Oz Arab Media's first Annual Gala Dinner held on the 19th of May 2023 was a momentous occasion that recognized exceptional achievements across various sectors, including the prestigious AIM Business Awards 2023. It highlighted excellence in charity, entrepreneurship and innovation in an award ceremony attended by over 550 guests.
The AIM Business Awards, a coveted recognition for businesses demonstrating excellence and growth, garnered attention from industry leaders and experts. The judging panel, composed of esteemed professionals renowned for their expertise, meticulously evaluated the nominees to identify those that truly exemplified the essence of the AIM Business Awards. These judges were Carol Ferrone, Wally Mehanna, Julia Lattouf, George Bousamra, Nissy Nassif, and Anthony Maroon.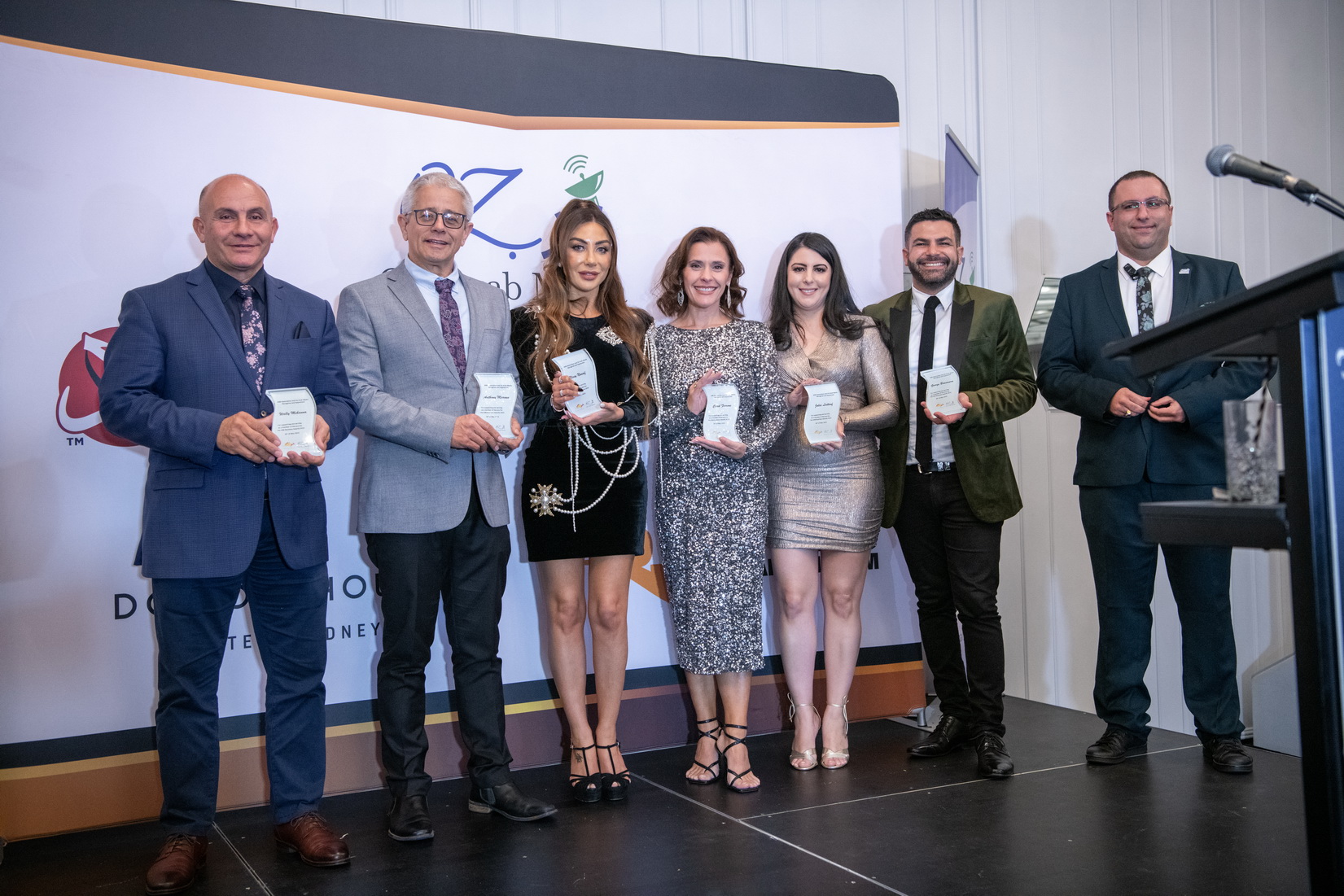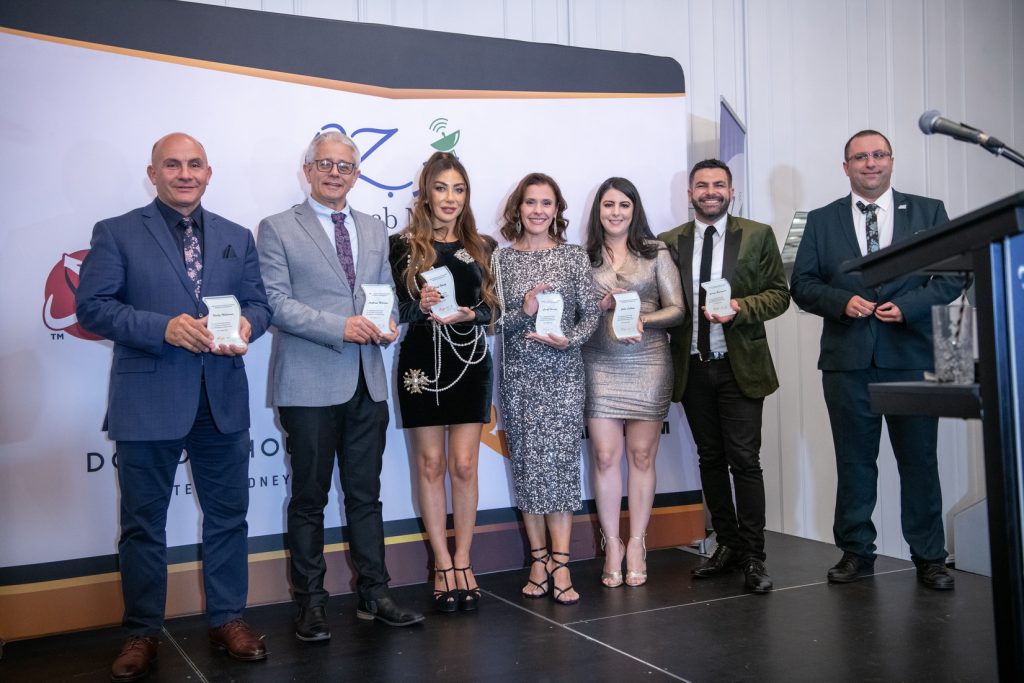 In the Business category, Saj House emerged as the deserving winner. Saj House has consistently demonstrated excellence in the culinary industry, captivating patrons with their innovative flavors and impeccable service. With a commitment to quality, customer satisfaction, and constant innovation, Saj House has made a significant impact in the business landscape, earning them this prestigious accolade.
Meanwhile, in the Entrepreneur category, Nathan Taleb claimed the well-deserved title. Nathan's entrepreneurial ventures have set new standards in the business world, showcasing his visionary mindset, determination, and leadership skills. His innovative ideas and unwavering passion have propelled him to great heights, making him a role model for aspiring entrepreneurs.
However, it is crucial to acknowledge another remarkable winner in the AIM Awards: the Melkite Charitable Foundation. In the NGO category, this foundation emerged as an exemplar of philanthropy and social impact. The Melkite Charitable Foundation has been dedicated to uplifting disadvantaged communities, providing vital support and resources to those in need. Through their unwavering commitment and tireless efforts, they have made a lasting difference in the lives of many.
The success of the Melkite Charitable Foundation, Saj House, and Nathan Taleb truly showcases the vibrant and dynamic nature of the business landscape. Their achievements inspire others to strive for excellence, pursue innovation, and make a difference in their respective fields.
As the Annual Gala Dinner concluded, the AIM Awards left an indelible mark on the attendees, inspiring them to continue pushing boundaries, driving innovation, and embracing philanthropy. The winners of the AIM Business Awards 2023, including Saj House, Nathan Taleb, and the Melkite Charitable Foundation, have become beacons of inspiration, encouraging businesses and individuals to strive for excellence while making a positive impact on the world.
The Annual Gala Dinner served as a reminder that success is not solely measured by profit margins or personal achievements but also by the ability to uplift others and create a better future for all. The AIM Awards showcased the power of business and philanthropy coming together, fostering a spirit of collaboration and unity in pursuit of a shared vision – a world where excellence and compassion coexist for the greater good of society.